Export Declaration & Schedule B
If your company exports goods valued at more than $2,500 to anywhere other than Canada, you need to submit your export information to the U.S. Census Bureau.
---
The information Census requires consists of items such as product, country of origin, value, Schedule B Classification Number, conveyance and other statistical data. The Census Bureau uses this information to calculate export statistics in conjunction with U.S. Customs & Border Protection to ensure compliance with U.S. export regulations.
While previously you could file this information on a Shipper's Export Declaration (SED) paper form, current Foreign Trade Regulations prohibit exporters from using the paper SED, instead requiring them to file information electronically.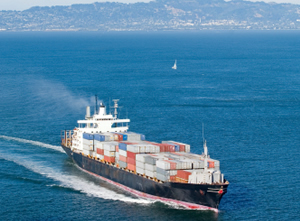 Although many shippers or USPPI's (U.S. Principal Party in Interest) are unaware of the requirement to file, it does not eliminate the penalties for not doing so. Failing to file correctly under Census regulations include penalties of up to $10,000 per violation for delays in filing through AES, failing to file at all, or filing inaccurate information.
ACF Global Logistics is a licensed Freight Forwarder and U.S. Customs Broker and can file your EEI/SED Schedule B filings for you for minimal cost, while providing compliance for your company. ACF Global will even assist you in classifying your product if you are unsure of the Schedule B classification.
If you are not sure of your company needs to file we can help. We will assess individual shipments and regular transactions to determine need and compliance. ACF Global can then file all export documentation for you, and handle SLI (Shipper's Letter of Instruction) paperwork as well for your export shipments.
Export